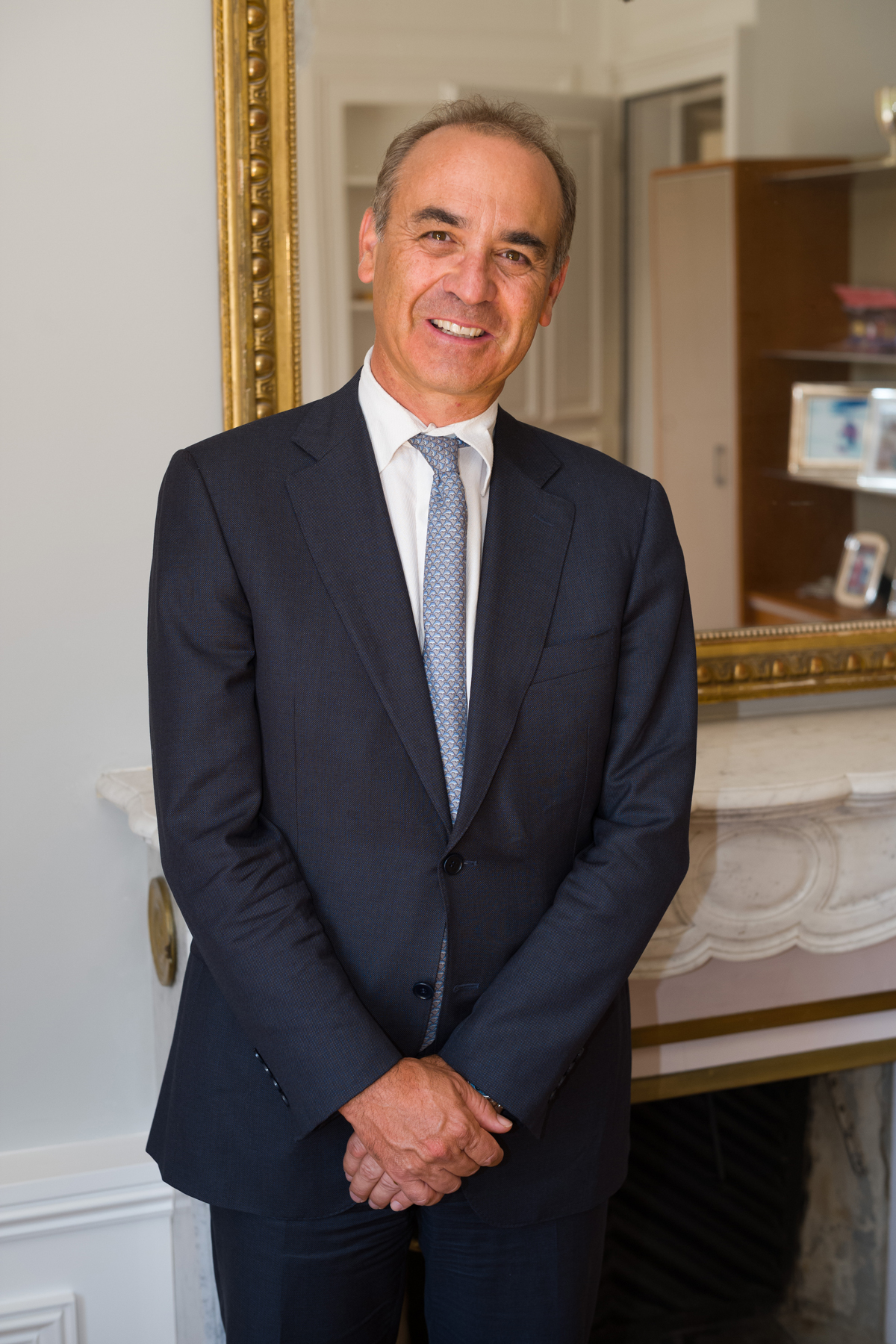 Cedric Berger
Partner
MSFS Georgetown University

Secretary-General Libralex

Arbitrator at the Sofia Arbitration Court
After obtaining a master's degree from Georgetown University in Washington, D.C., Cedric Berger joined the law firm of Köstenbaum Avocats in 1996.

Since then, and throughout his career, he has continued to acquire expertise, particularly in the areas of banking law, procedural law (particularly in business matters), mutual legal assistance and economic criminal law.

Passionate about his profession, he also contributes regularly to economic publications and also teaches banking law, specifically relating to wealth management.

He is also the secretary-general of the LIBRALEX network, a group of independent lawyers. He is very involved in the Swiss legal world, and uses his knowledge and experience for his clients' benefit.
Spécialisations
Economic criminal proceedings

We offer you our expertise in relation to matters of economic crime (white-collar crime), as well as in cases of unfair management, fraud, money laundering and corruption.

Banking and financial law disputes

In a field as demanding as banking and financial law, we offer you our expertise, our representation and our counsel relating to disputes arising from wealth management, financial investments, credit and all other commercial operations.

Knowing your rights or having them recognised either as an employee or employer is vital to ensuring healthy and productive professional relationships. In the event of a dispute, we follow up on many issues, such as the analysis and drafting of employment contracts, hiring procedures, individual and collective disputes and many other practical matters related to labour law.

Arbitration and mediation

Since an alternative resolution to a dispute is sometimes preferable to lengthy proceedings before ordinary courts, we offer you our skills in matters of arbitration, mediation and conciliation, which will allow you to find an extrajudicial solution to your dispute.

Construction and real estate law

Real estate and construction law are technical fields. In order to best assist you with your projects or disputes in this field, whether in your capacity as a company that is active in the real estate and construction sector, or as the owner and client, we are at your service to provide follow-up and personalised legal assistance.

Civil liability and insurance

When your own civil liability comes into question or you have suffered damages, we will guide you, whether vis-à-vis adverse parties or in your dealings with relevant insurance companies, calling on our expertise in this field.

We offer our services to help you draft or examine any contracts that arise during the lifetime of a company or a natural person.

Residence and work permits; Naturalisation

Switzerland is a land of opportunity, where talent from all over the world converges. As such, we assist anyone during their process of legal integration, particularly during the procedures for obtaining residence and work permits and/or naturalisation.

International mutual assistance

International mutual assistance in criminal and administrative affairs is a complex field that is currently a big news topic. We are engaged in this cooperative field, in which our competence has been recognised. We deal with international clients who call on our services in the context of criminal prosecution that implies the collaboration of Swiss authorities.

Family matters are important and sensitive subjects. They require special attention. As such, we put our skills at your disposal during divorce proceedings, as well as in matters relating to children's rights.

Whether private or commercial, a lease requires attentive legal support, which we are able to provide thanks to our years of experience in this field. Whether it is to ensure the rights of tenants or legitimate claims made by owners, we are here to listen to your needs and are prepared to offer you our best services.